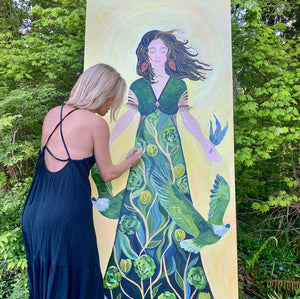 Zinnia would love to create a piece for you. 💜
If you would like to inquire about commissioning a painting, please contact her at:
zinniaawakens@gmail.com
She will be happy to walk you through the process and discuss pricing with you.
She would be honoured to intuitively create something unique for you.
Love and light,
Zinnia 💜